A new race in this years circuit- we had great weather and a pool to cool down in after. This was one of those secret training runs that the Templeton boys had- and the Templeton boys had to show the Fitchburg boys they had hills as well!!! Many thanks to Jim Fay for the use of his spread.
Women were led by Heidi Bixby Handy from downtown Royalston, and Julie Monfreda of Gardner was close behind.
Men were led by Josh Curtis- who also gets the driving distance award, and Arthur Besse of Templeton 30 seconds after.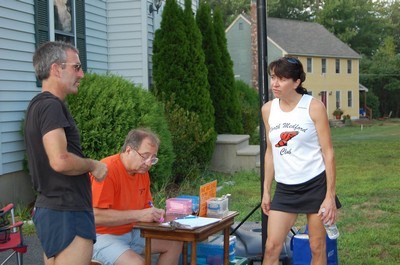 Jeff's latest Men from Maine joke!!!

Togetherness

Heidi

Whats 3 plus 2 equal???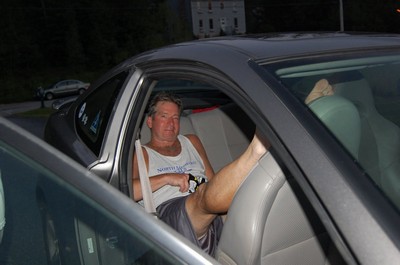 I love doing 10K's in the car!!!