Congratulations to NMC's own Kris Gleason for taking the top spot for women in the Cape Cod Half Marathon Trilogy series. The Trilogy consists of the Hyannis Half, the Johnny Kelley Half, and the Harwich Cranberry Half. Kris ran all 3 races while sister Cindy ran two of the three- and came in third place for the women.
The Cape Cod Trilogy series is put on by Race Director Paul Collyer- who put together a fine Race series attracting great talent and providing great Post Race Entertainment.
Congratulations Kris!!!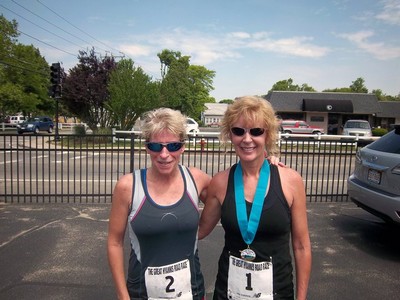 aka Thing 1 and Thing 2