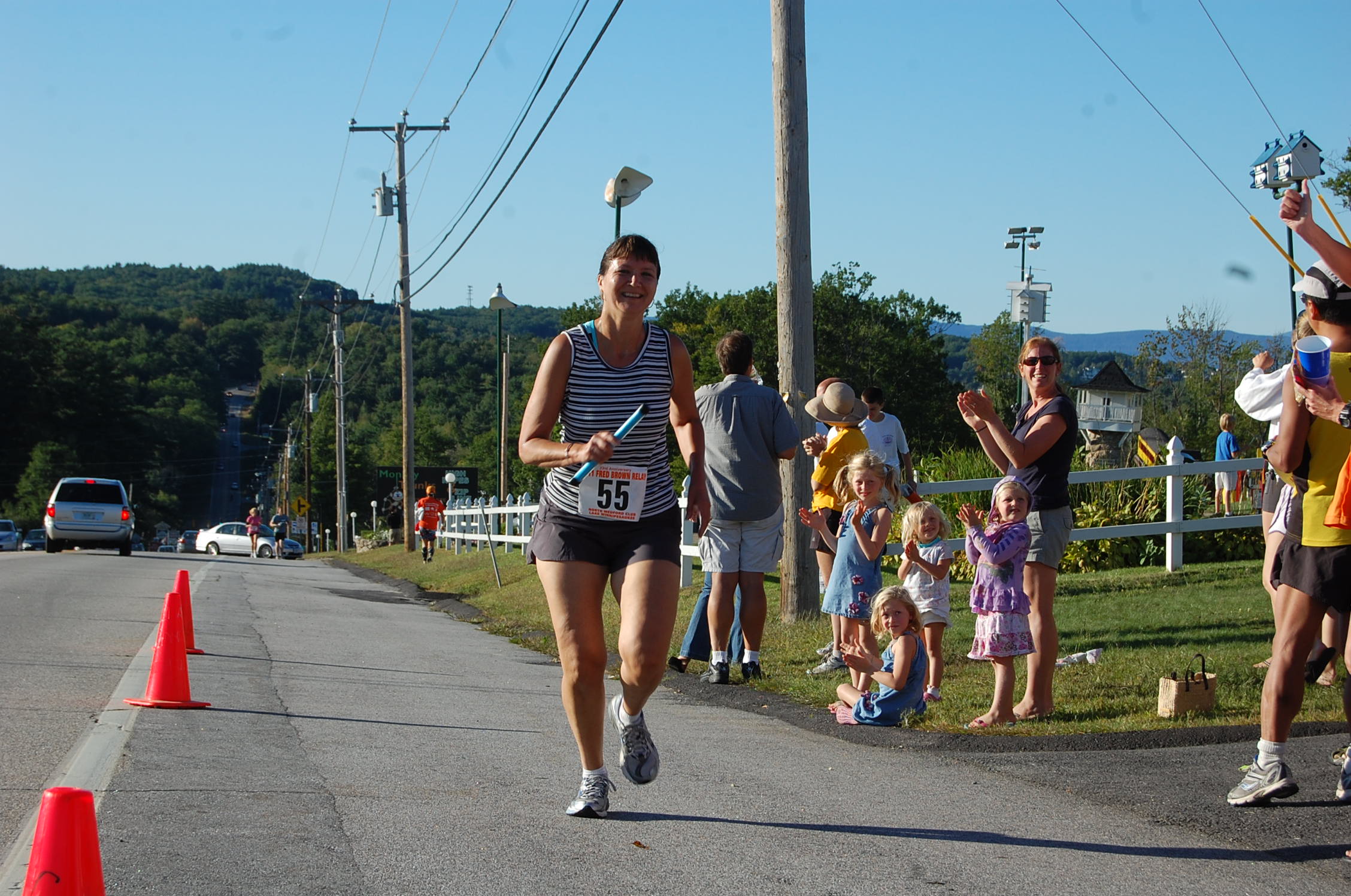 Well Autumn is here folks, because another Lake Winnipesaukee Relay season has come and gone. Saturday afternoon turned into Sunday- and all the excitement was gone- another Relay in the books.
We had a new Friday evening host location for packet pickup, we were able to cut down on the shuttle bus traffic, we had beautiful new technical commemorative race shirts in both Mens and Womens color and size!!! We had great weather- yes it was warm, but there was also a nice breeze to keep us from roasting. 76 teams battled it out, and some of the results amazed me. The Teams that were last early in the race had completely battled back and ended up in the midle of the results. It was great to see those familiar faces and teams, and what the most intriguing team name would be this year.
From the North Medford Club Officers and Directors- I would like to extend our sincere thanks to all of you out there- all of our Police Officers working exchanges or traffic, all of our Volunteers who come up here each and every year as marshalls or timers or water stoppers. More thanks to our crew of "Roadies"- those who get there early to put them up, and those who are there late- taking it all down!!! I would also like to thank the NMC Winni committee- there were surely some tough decisions to be made, and many, many phone calls and visits to be made. We surely can't forget the Runners and Running Clubs out there- who give us their support year after year, and always look forward to the next years race.
Rest assured- even though its done for this year- we need to begin the process now for next year- hope y'all come back!!!
2011 Pictures are posted here:
2011 Lake Winnipesuakee Relay