NMC's Latest Ironman is Karma Tousignant! Karma did the Ford Ironman out in Arizona on November the 20th.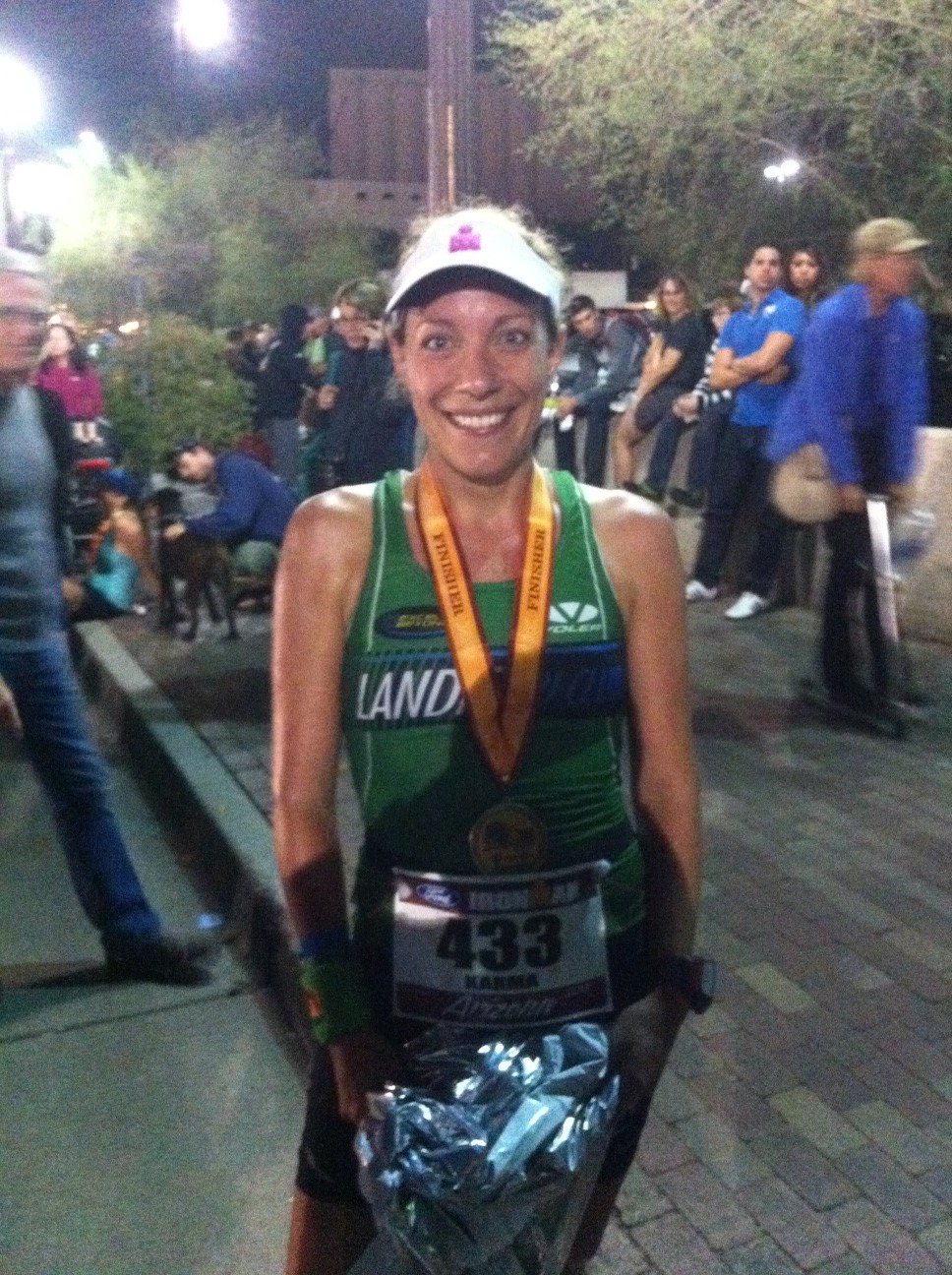 Her times were:
2.4 mi swim – 1:20:27
112 mile bike – 6:27:03
26.2 mile run – 3:53:52
Total time 12:01:01
Karma had a great race start to finish and said she loved every minute of it and felt great the whole way. She even said she can't wait to do her next Ironman, which may be as soon as this upcoming summer (stay tuned). Weather conditions were perfect all day starting out in the 50's and peaking out in the mid 70's during the day. She had signed up last year to do the race with her sister Renee Defeo and brother in-law Rodney Kinney who live only a few miles from the race. They had alot of fun preparing for the race together. Unfortunately Renee was not able to make the bike cutoff due to some technical issues but Rod was able to finish in 13:23:11. Renee already signed up for next year to give it another go and Rod is taking a well deserved break. Karma and I plan to be there next November to cheer Renee on.
One other heartwarming thing was that on the morning she was leaving for the airport to fly to the race in AZ, she found that her many Lunenburg tri-friends and her family had completely covered the street we live on with good luck signs and they extended all the way into New Hampshire where she was going to the airport. She was really touched by that.
Marc Pilon