The Devens Series have ended.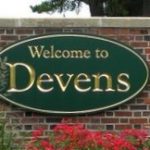 Thank you Rene Lavoie for organizing and directing another successful spring series. With key volunteers Marge Gladwin, Dave Duval, and Larry Morris to help everything run smoothly. See ending results here or weekly results here.
Be sure to join us next year!

Summer Series is here!!!
Beginning Tuesday, June 5.
Race begins at 7 pm at the K of C, 165 Electric Ave. Fitchburg, MA followed with a potluck supper.
See schedule here for more information.
August 25 – Our friends of Wormtown Milers are sponsoring the Running Out Of Summer 5K benefitting the Second Chance Animal Shelter. Register here or see here for more information.