NMC Winter Series
Don't miss the last NMC Winter Series race!!
February 16, Sunday, Merrimac, 1 Locust St., Merrimac, MA, 7 Mile handicap run, 1pm. (Rte 495 to exit 53 onto Broad St. Turn onto rte 110 to center of town. Turn left onto Locust St.). It is always fun to guess your time, and see how close you can get.

See results of all other Winter Series races here.

For a complete winter race schedule and entry fee information see here.



8th Annual Shamrock on the Rocks 5K/Walk
Spring will be here before you know it. Think ahead and sign up now.
Sign up online here. For more information or mail-in signup see our flyer here.




Be sure to enter the lottery if you are interested in running Mount Washington.
More information see here.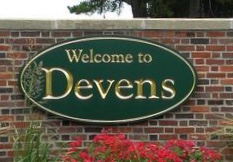 Look forward to the Spring Devens Series coming soon in April.


Registration Fee Reimbursement for USATF New England Grand Prix Series
For 2020, the club will be offering partial to full race fee reimbursements to club members who participate in series races. USATF races listed below. Full details to qualify for reimbursement can be found here.

Sunday, February 2, 2020 Super Sunday 5 Mile Cambridge, MA
https://racecancer.org/supersunday

Sunday, March 15, 2020 New Bedford Half Marathon (42nd) New Bedford, MA
https://newbedfordhalfmarathon.com/

Saturday, April 4, 2020 Frank Nealon Boston Tune-Up 15K (40th) Upton, MA
https://www.tri-valleyfrontrunners.com/tuneup/tune-up.php

Sunday, May 24, 2020 Vermont City Marathon Burlington, VT
https://www.vermontcitymarathon.org/

Saturday, August 29, 2020 Allen Mello NH 10 Miler Manchester, NH
http://www.millenniumrunning.com/newhampshire10

Sunday, September 20, 2020 Lone Gull 10k, Gloucester MA (14th) Gloucester, MA
http://cccbsd.org/news-events/lone-gull-10k/

11/??/2020 BIGGSteps 5K Needham, MA
http://www.seandbiggsmemorialfoundation.org/about-1


Wild Rover Race Series Discount for North Medford Club Members
The Wild Rover Race Series is offering our club a discount code for the series that runs for three consecutive Sunday's starting February 23rd, 2020.

The races are 3, 4, and 5 miles. Let's get out there and show our orange pride! Race and full series details can be found here. http://www.runthewildrover.com/

Series registration is limited so don't delay!

There are two discount codes available. Individual Series Registration, and Individual Series Registration with a non-member friend. For codes please RSVP to NorthMedfordClubRace@gmail.com and they will be sent in a reply. Thanks!