Status of Club Races
Due to the ongoing health crisis that has seriously affected all facets of daily life it is with abundant caution that the North Medford Club will be postponing the April portion of the Devens 5K series.  We tentatively plan on running the May portion with an additional week, May 27th, added to the schedule.  We hope to complete the series in the fall following the Bev and Ed Whitney 5K at Devens.  That is to be determined.  Also to be determined is the NMC summer series.  We are going ahead and assembling an entire calendar of races. Because the majority of our races are held at establishments that are currently closed all races will be listed as TBD.  We thank you for your understanding and patience and as always stay well.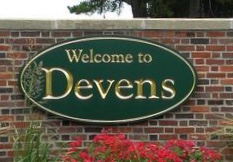 Devens Series postponed until May



8th Annual Shamrock on the Rocks 5K/WalK

Results are in. See them here.

Registration Fee Reimbursement for USATF New England Grand Prix Series
For 2020, the club will be offering partial to full race fee reimbursements to club members who participate in series races. USATF races listed below. Full details to qualify for reimbursement can be found here.

Sunday, February 2, 2020 Super Sunday 5 Mile Cambridge, MA
https://racecancer.org/supersunday

Sunday, March 15, 2020 New Bedford Half Marathon (42nd) New Bedford, MA
https://newbedfordhalfmarathon.com/

Saturday, April 4, 2020 Frank Nealon Boston Tune-Up 15K (40th) Upton, MA
https://www.tri-valleyfrontrunners.com/tuneup/tune-up.php

Sunday, May 24, 2020 Vermont City Marathon Burlington, VT
https://www.vermontcitymarathon.org/

Saturday, August 29, 2020 Allen Mello NH 10 Miler Manchester, NH
http://www.millenniumrunning.com/newhampshire10

Sunday, September 20, 2020 Lone Gull 10k, Gloucester MA (14th) Gloucester, MA
http://cccbsd.org/news-events/lone-gull-10k/

11/??/2020 BIGGSteps 5K Needham, MA
http://www.seandbiggsmemorialfoundation.org/about-1