Status of Club Races
Due to the ongoing health crisis that has seriously affected all facets of daily life, the format for spring races and series has been changed. Current races and series are being held as virtual races. You run the course, time yourself, and then report your time to the race director. As they say the race must go on!

Summer Series Status
Still to be determined is the NMC summer series. We are going ahead and assembling an entire calendar of races. Because the majority of our races are held at establishments that are currently closed all races will be listed as TBD. We thank you for your understanding and patience and as always stay well.

April – Ember's Virtual 5K Race
Run the Shamrocks course any time in April and send your time to Jeff Gould (twentyquarters@comcast.net). For more information see here.
Race closed. See results here.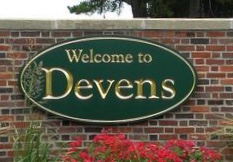 Devens 5K Virtual Series
The series began on Sunday April 19th and will conclude on May 30th. Run the Devens course and send your time to Rene (rainman52@verizon.net). See more information here and course description.
See results on our Result's Page, here. Be sure to be there next week!